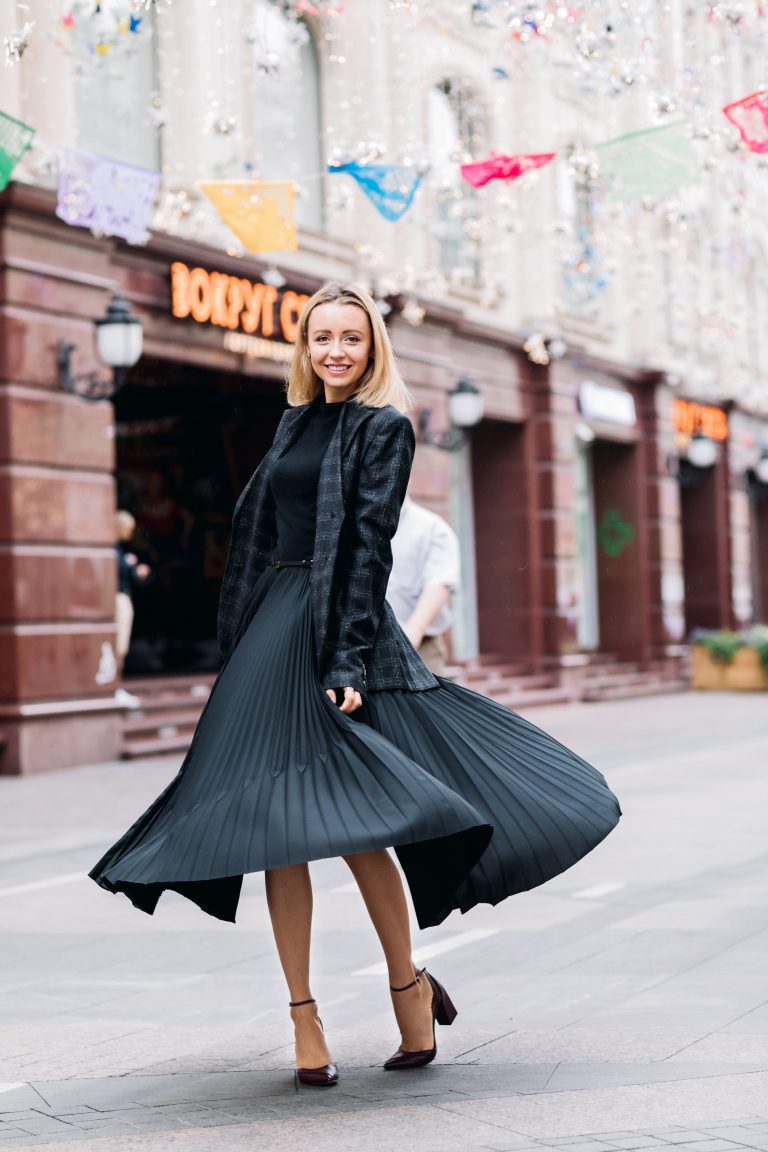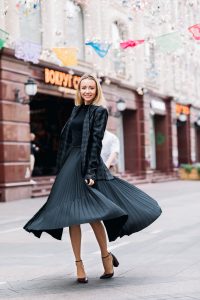 Here we are, finally, stepping into the season of colors. Step by step, autumn offers us a variety of warmer or cooler tones that delight our eyes and do provoke us to the most daring clothing combinations. Even if the weather is quite unpredictable at this time of year, the New Collection from Textile House stores brings us one step closer to current trends, so we can match our outfits with the copper and bronze shades of  this spectacular season from a chromatic point of view.
No doubt, the star of this elegant season is the pleated skirt, in strong colors. This brings us back to a question: are skirts pleated in style in 2021? The short answer is yes, pleated skirts are in style in 2021. Pleated skirt is a timeless piece that you will wear again and again. We definitely recommend that you add this garment to your wardrobe.
The new Autumn Collection will be available starting September 6, 2021.